I thought I would throw up some pictures and books and whatnots involving what else...the sideshow. This is just a small list of some of the books and artist I've found. Hope people enjoy...

HISTORY OF THE SIDESHOW & CIRCUS:

1. Monsters: Human Freaks in America's Gilded Age (The Photographs of Chas Eisenmann. Edited by Michael Mitchell




2. The American Circus: Wild, Weird & Wonderful 1901-1927 (As seen by F.W. Glasier. Edited by Mark Sloan




3. Seeing is Believing: America's Sideshows. By A.W. Stencell




4. Freakery. Edited by Rosemarie Garland Thomson




5. Shocked and Amazed: On and Off the Midway. By James Taylor




MEDICAL CURIOSITIES:

1. A Cabinet of Medical Curiosites. By Jan Bondeson




2. Snake Oil, Hustlers & Hambones: The American Medicine Show. By Ann Anderson




ART OF THE SIDESHOW:

1. www.sideshow-art.com features some great posters by Joe Petro. They also have plenty of info on books and images relating to the subject.




2. www.madametalbot.com is the home to non-other than Madame Talbot herself. This Oregon based artist produces a varied style of work including stuff based on sideshows and curiosites.




3. Chas Eisenmann. I noted him before with the book by Michael Mitchell but I just love his work so I thought I'd list him again with a full photo.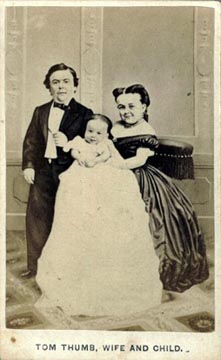 4. Kimberly Gremillion. A relativly new artist she recently put out a portfolio called simply "Circus" that is chocked full of eerily beautiful images of modern day performers.




THE CIRCUS NOVEL:

1. Geek Love. By Katherine Dunn. I am sure most now about this but what the hell. Who doesn't love a good romance set in the midst of the midway.

2. Nights at the Circus. By Angela Carter. Again who can resist a love story involving a beautiful aerialiste who may be part swan and the American journalist who is obsessed with whether or not she is a fake.

Next weeks installment the Cinema of the Circus....that is if you all don't hang me for such a long post.

P.S. does anyone moderate this community...I was just curious?